20 best articles about Instagram promotion
Instagram takes the 6th place among the 20 most popular social networks in the world this year. Here are the articles which will tell you how to promote your account in IG.
1. Best times to post
Sproutsocial tells about the advantageous period for posting on Instagram and Facebook. Generally, good days are Wednesday and Friday. But there are nuances for different topics. For consumer goods it's Wednesday, 3 p.m, for education - Friday, 10 a.m., etc.
2. IG promotions
Life Marketing writes about how to do Instagram promotions. Mostly, it is useful for business accounts. The described algorithm shows how to change a personal account to a business one, to integrate it with Facebook if necessary and tune in to the target audience manually and automatically.
3. Crosspromoting with IG
InfoBunny describes how to crosspromote your content using Instagram. The article proposes a free alternative to the 3rd party sites. It is devoted to using clickable links for images and how to create them. This is a problem of Instagram which is wished to be solved by many users.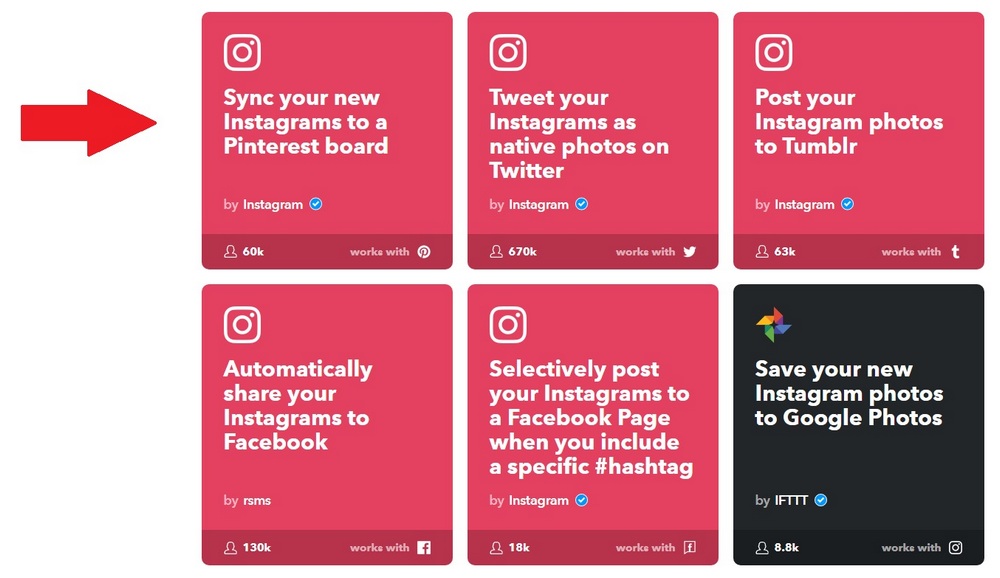 4. The ways of promoting posts
Wondershare Filmora9 tells how to promote Instagram posts successfully. The author describes the ways of promoting:
The article also explains the benefits, including conversation rates and integration with Facebook.
5. Ads for business
The Balance Small Business shares the experience how ads in Instagram can help to business. It describes using advertising step by step. It also pays attention to the things which seem not important at first sight. Such as:
time for preparing a project,
ratio of video, images and texts.
6. How to build a following
Mike Speer, the top writer in the Social Media section of medium.com, explains what to do to build a following in Instagram. He pays attention to such features as a Call-to-Action button and gives reasons why such things work well.
7. Publisher strategies
What's New in Publishing offers 4 promoting strategies in Instagram. It advises tools to use in the Social Media, tells about the importance of the content and enumerates programmes which may help.

8. Promoting brand
Neilpatel tells how to promote a brand, using Instagram. It discloses how instagrammers behave as byers. It pays attention to how the account and posts must look. Also it shows what instruments must be used to increase selling goods.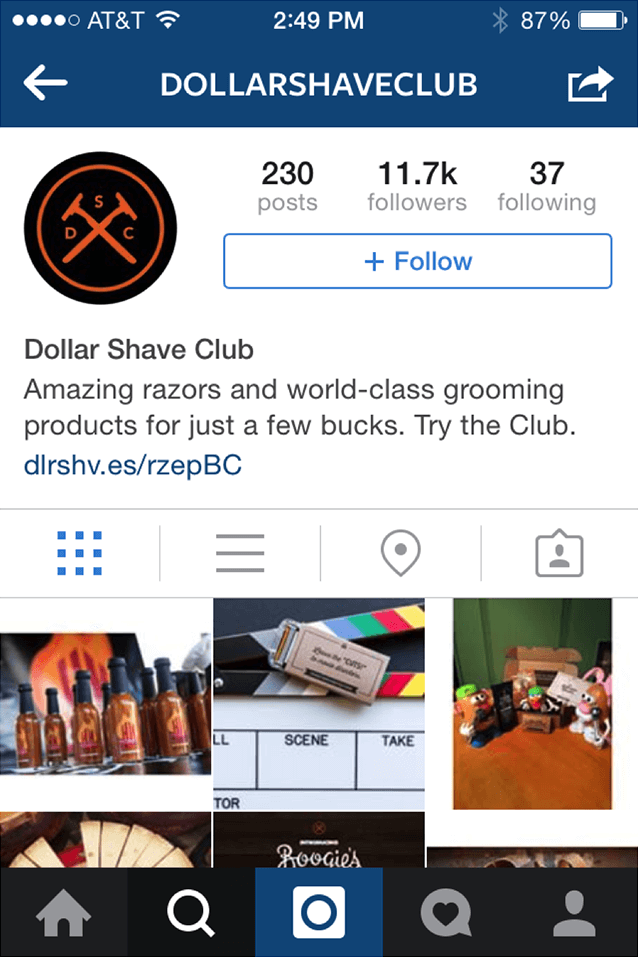 9. Instagram for podcasts
Wavve discloses ways of promoting podcasts in Instagram. There is a number of useful ideas how to use video and especially IGTV. It shows once again that today Instagram is more than colourful static images which it started with.


10. Instagram for YouTube
Contentcareer tells how to use Instagram for promoting YouTube projects. The author is sure that the two popular social platforms may not only compete, but collaborate, too. It is only necessary to take into consideration gender, age and interests of your audience. All that left is to use the ways of interaction of Instagram and YouTube.
11. Making ads
The business coach Jeff Bullas tells in his blog about the role of ads in Instagram. He describes ways of promoting, using well known and new possibilities of the social media. Among them are:
zoom feature,
call-to-action button,
image carousels.
He strongly advises to follow the updates of the platform and and to take advantage of them in time.
12. Instagram for music
The musician Soliloquium in his blog shares his experience of promoting music on Instagram. He enumerates types of posts, hashtags and tells how to interact with fans and other musicians.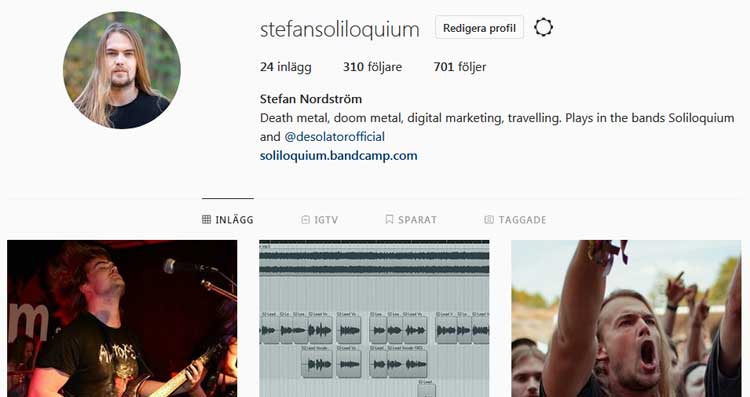 13. Promoting stores
Instagram beacame useful for business. No wonder Lightspeed discloses secrets of store promoting. The author concentrates on how images must look and what filters to use to attract more customers.

14. Branded Content Ads
Internetmarketingink tells about Branded Content ads. The author calls this option the second iteration of Branded content. It is the turning of a so called influencer post into an add.
15. Making Money
Oberlo in his blog discloses ways of making money on Instagram. He presents "in-depth tactics" which may be used at any time. If short, he talks about different ways of selling products and participation in commercial projects.
16. Promoting blogs
Jumper Media presents the guide to promoting blog on Instagram. In this case IG is used to drive traffic to a blog. The author shows on several examples how to build a community for bloggers and involve them in communication with the author and with each other.
17. Ads budget
Influencer Marketing Hub tells about how much it costs to advertise on Instagram. The author describes key factors contributing to advertising costs. He shows in details how to design the advertising company and which instruments to use.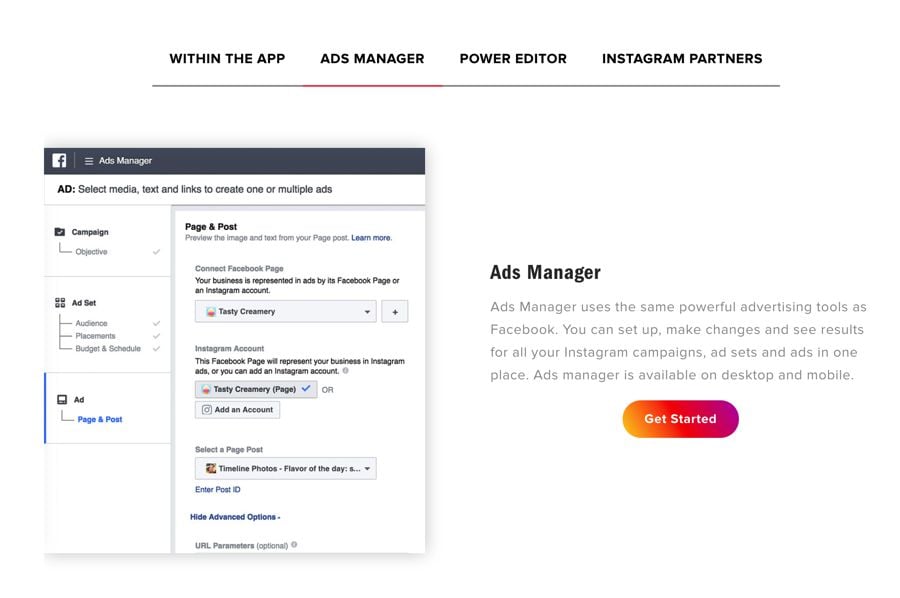 18. Cross-promotion
Soldie's blog describe how to cross-promote using Instagram and other social media platforms. The key reasons for this approach are cost reduction for promoting and audience expansion.
19. Instagram for marketers
Even marketers may use Instagram for their own promotion. Nomiscom Webdesign Studio tells how Instagram can help marketers to make famous their marketing agency.
20. E-books on Instagram
Quite an unexpected turn. Designrr in its blog enumerates a number of social medias including Instagram for promoting e-books. The author describes 10 steps to make a product popular. Among them there are: posting pictures of front covers, connecting with book reviewers, using suitable hashtags and other useful methods.
All these and many other ways of promoting on Instagram show that this social media is a platform for solving a wide range of tasks. It may be used independently and in combination with other means, such as sites and offline activity.