How much does it cost to maintain an Instagram account
How much does it cost to maintain an Instagram account
The cost of an Instagram account varies greatly depending on the artist. You can get services for 15 dollars but there are offers for several hundreds of dollars.
Maintaining an Instagram account takes a lot of time. Therefore, many people order this service from various specialists. The price depends on the organization and its location. It's worth considering in more detail the terms of cooperation with specialized companies and freelancers, as well as the cost of their services.
Where can I order Instagram account maintaining?
Today it's possible to contact an SMM agency or freelancers to maintain an Instagram account. Here is what is included in this service:
Creating an account management strategy. At this stage, the specialists develop a content creation plan, analyze competitors and prepare photos.
Maintaining an account involves the content publication and keeping communication with active users who comment under your posts.
Promotion with the help of other bloggers. Some are working on barter. That is, you must provide such people with the product for free testing to get positive feedback about cooperation.
Following or increasing the number of users who follow your account.
Ads customization to attract new users. It's necessary to correctly select your target audience and make the appropriate settings in order for the advertising campaign to be effective.
Thus, account management is an integrated approach. You need to constantly maintain its work. If companies aren't ready to specifically allocate an employee for these actions, then you should contact the specialists.
Cost of services
When running an Instagram account, the cost of services can vary greatly, depending on what is ordered. The table shows the averaged data.
| Service | Terms | Average price on the market (US dollars) |
| --- | --- | --- |
| Creating an account management strategy | Up to 20 days | $400-$2,000 |
| Posts publication, tracking users' activity and their reaction | Constantly | $400-$1,200 |
| Cooperation with influencers | When necessary | $200-$1,000 |
| Following and liking | Constantly | $400-$1,200 |
| Setting advertisement | At a time | $300-1,000 |
Dependence on the price of agency services on the region
This service can be provided without reference to the place. Therefore, its cost is about the same in all companies in the USA. However, in some states, the price is slightly lower. Several difficulties may arise during cooperation. So, the companies may have other requirements for primary accounting documentation. Therefore, mutual settlements need to be made only in cash by card or as a result of signing an agreement. It's important that such company has a settlement account in dollars so that it doesn't have to work with other currency. This option will be inconvenient to both parties.
The price of services in the USA depends mainly on the level of the agency. So, small companies consisting of up to 10 employees rarely ask for more than 150 dollars for their services. They survive by dumping. At the same time, the quality of services is rarely inferior to large organizations.
If the company is quite large, and Instagram account management is one of the directions, then the cost will be close to the maximum. However, the main advantage of working with such an organization is to obtain a number of additional services that may be required by the customer. The more services purchased, the higher the likelihood of obtaining a significant discount.
Working with freelancers
Freelancers are individuals who provide services below market value. They can't provide any documents. Most of these professionals work only with cash without providing documents.
Freelancers can be found on special sites which indicate their portfolio and personal information. Also, such specialists write the average cost of their services. However, the exact figure can be found after providing the full text of the technical task. Usually, the cost of freelance services is 40-70% lower than in SMM agencies, so many turns to them. But remember the following risks:
no guarantee of performance
payment must be made in cash to a bank card, so companies must somehow account for the costs incurred;
there is the possibility of losing contact with the freelancer at any time.
Thus, if you want to get quality services, you need to contact SMM-agencies. They work under the contract and provide all the necessary documents for accounting.
The problem of choosing the value for money
Today on the market, SMM agencies are guided by the low cost of the service and the value added for making a profit when running business accounts on Instagram. They declare that due to this account in the social network the client earns several thousand dollars a month. Thus, it's necessary to demand an appropriate fee so that the service really acquires value.
The time spent on work is as follows:
preparation of a content strategy and plan for placing the material is up to 20 days;
creating and setting up an account takes up to 2 hours;
setting Instagram advertising takes up to 2 hours;
working with comments from other users and posting new photos - up to 30 minutes per day;
searching for new users through mass-following and mass-liking - up to 1 hour per day.
Thus, the time costs are relatively low. Considering that the average salary of an SMM specialist amounts to 16 dollars per hour, and for maintaining an account from scratch companies charge about 850 dollars plus a monthly fee. So, the cost price is modest.
Therefore, many turn to freelancers. They have better value for money. However, there are risks here which must also be taken into account.
Alternative to the freelancers and SMM-agencies
It's possible to use various specialized services that help maintain an account without the use of third-party assistance. There are many of them in the market. One of the most popular is Zengram. It has a wide range of tools and an intuitive interface. According to user feedback, this is a valuable service, with the use of which the probability of getting under the Instagram sanctions is minimal.
It offers:
automatically fill content in accordance with the lined up schedule;
analyze user activity;
identify potential target audience due to the presence of a large number of filters;
increase the number of users;
perform other actions that are inherent to real users and in automatic mode.
Thus, the time spent on account maintenance is significantly reduced. However, you need to understand how to properly configure Zengram. The cost of this service depends on the selected package.
What affects the page ranking on Instagram
In fact, only specialists who develop algorithms for the social network search engine can answer for sure. Factors are constantly changing. However, it was established experimentally that the following circumstances affect the frequency of a particular account dropout on search queries:
the number of likes and comments to the post;
comments mentioning friends;
the number of requests in Direct;
transitions to the profile page by direct requests;
user activity on the user page;
content quality and frequency of publication;
the number of active users and the availability of fake accounts.
Important. Periodically, the algorithms are improving. If SMM agencies can quickly track the effectiveness of page promotion, then using applications or contacting freelancers won't allow you to quickly respond to changed conditions.
It's necessary to perform all actions as humanly as possible. That is, if the system detects an artificial sharp increase in the followers' number or posts appear every day at the same time (for example, at 14:12), then the probability of blocking will be quite high. In this case, the removal of sanctions is more difficult than creating a new account.
SMM-specialists know these features, so it's safer and more profitable to cooperate with them.
Conclusion
Depending on the budget, you need to choose one of three possible ways to promote and maintain your account on Instagram:
Contact SMM-agency. This method is the most expensive. But you can get quality services. It's required to provide a technical task and pay on time. The executor will do the rest. A great way for companies that don't want to put up with low-quality work and who have the money to purchase the services they need.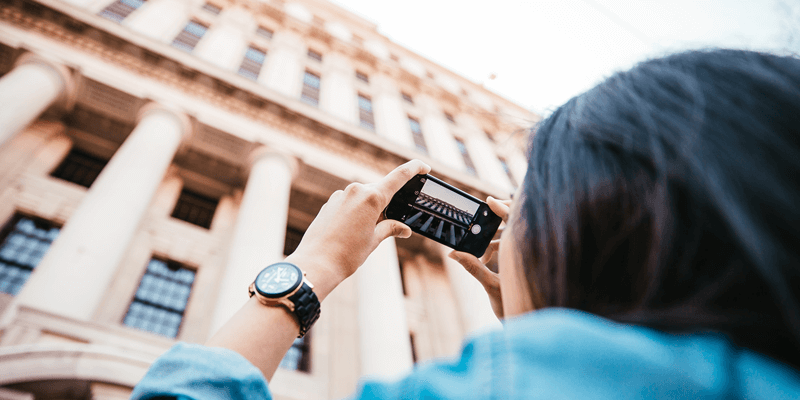 Search for a freelancer to order account maintenance. It's necessary to build a trusting relationship with him and get as many contacts as possible so that it doesn't turn out that one day he will disappear. This method is quite economical. However, it's necessary to find a really responsible specialist who is ready to correct his mistakes for free.
Using a special application like Zengram. This method is ideal for small organizations that aren't willing to pay even a freelancer. A cost-effective way, but you need to figure out the settings yourself. Having understood how everything is done once, in the future the account owner won't have problems.
Thus, it's necessary to choose the best way to maintain your account, based on your own preferences and financial capabilities.