How to make Instagram profile aesthetic
People don't look only at the information content. Often they pay attention to the cover, because it's attract the eye and make the viewer stop his gaze on the product. No wonder they say that they "fine feathers make fine birds"! And how make this feathers beautiful enough to be appreciated?
Instagram is literally created for beauty. Here are a lot of opportunities to make the profile really beautiful and elegant.
Here are some suggestions on how to do this:
Define your profile mood
Your aesthetics should come from your profile. It depends on what content you publish and how you present yourself. If you are an important and strict person, then publications should include mainly gray and muffled tones, rich things, a business style of communication; if you write about travels, go in for sports or promote a healthy lifestyle, then the photos should be bright, colorful, and the style of storytelling should be lively and interesting; if you are talking about something tender - show tenderness, about something important - focus on the details. Design your preferred color scheme based on the mood of your profile. For this, use such resources as the IN COLOR BALANCE website, where are selected good color combinations for any occasion; look for your wave and catch inspiration! Such things won't only help you create harmony and integrity, but they will also give ideas for publications.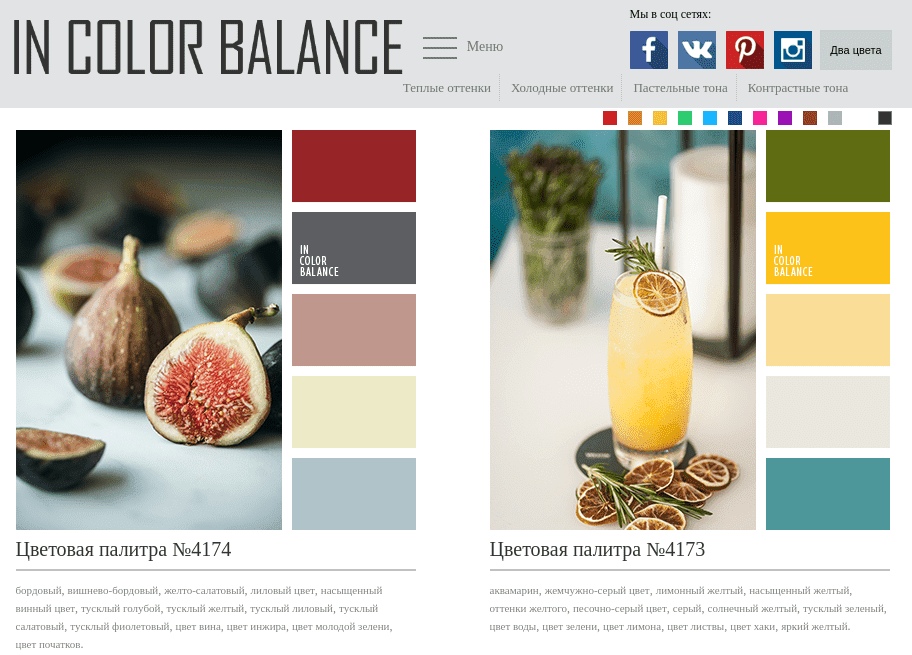 Add a unique detail
Show that these photos are related. You can do this by adding a frame or some other bright element. By the way, photos from the white frame look more interesting and neater, as if they were made on a polaroid and are stitched. But such a frame is far from suitable for everyone, there is no universal option for all cases, so try different options, see how they fit together.
Use presets. Presets are a saved set of specific settings that can be applied to different photos. This will make them visually similar, which will significantly facilitate the processing of photos with a customized one gamut. Just keep in mind that it's impossible to make absolutely any photo look like another, which you usually upload in your profile, so there should still be a certain criterion.
Don't overdo it, use one preset or two, alternating them with each other. The abundance of different presets will deprive you of the unity that you wanted to achieve.
You can make presets yourself, or you can buy them from other bloggers. In the same Instagram, skillful businessmen often immediately sell a set of presets.
Plan your posts
There are applications that allow you to substitute photos and see how they will look after publication. Thanks to this, you can see how they will be combined and how the preview will look. You can choose several options, organize the transition from one gamma to another.
Organize bio
And you thought that it doesn't affect the appearance of the profile? Then you were very wrong. See for yourself how the page can be transformed when in the biography the points are separated by harmonious emoji and text characters. Even certain words look more aesthetically pleasing under certain conditions! Only an experiment and a long selection of "the same" will help here, too.
Following these easy tips, you can transform your profile beyond recognition! Don't be afraid to experiment, try something new. It is possible that it is your creative approach that will attract new subscribers.