How to properly use Instagram Quick Replies
How to properly use Instagram Quick Replies
Doing business on Instagram? Most likely, you have to go to Direct every day and respond to a bunch of messages. Accordingly, you spend time and effort. It affects business performance.
The social network developers have agreed with the users and in one of the latest updates made a feature such as "Quick replies". People who have tried this option already appreciate it. Below we describe what it is and how to use it.
Instagram quick replies: what is it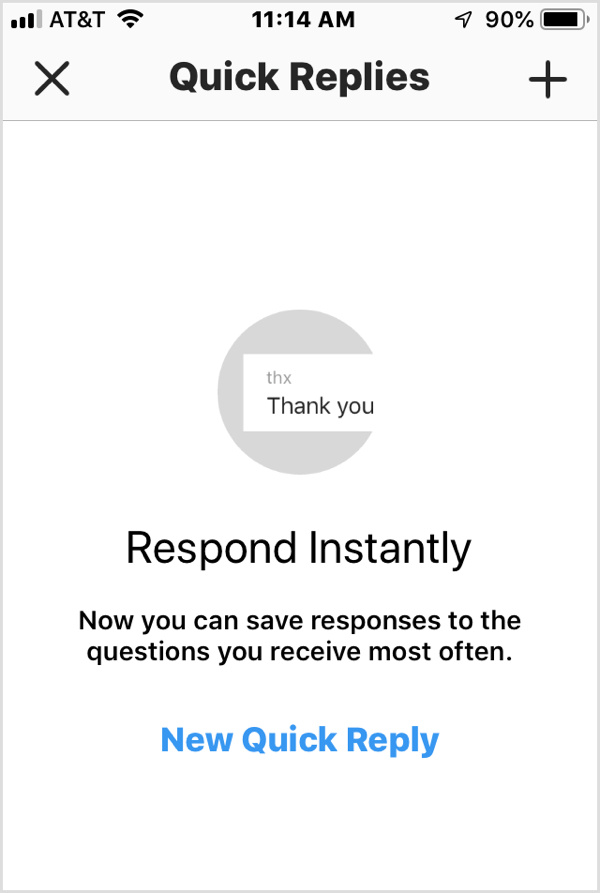 Quick replies are message templates. They allow you to choose and send the text for a couple of clicks. Save the answer and use it if necessary. The next time you don't have to do something manually.
Quick replies feature is designed for Instagram business profiles. According to the social network statistics, owners of commercial pages receive in Direct more than 150 million messages every month. This feature was added to simplify the work of SMM-managers and speed up the dialogue with potential buyers/customers.
For entrepreneurs, the functionality will be a real treasure. The option is available only in business profiles.
How to use Quick Replies
Now let's see what needs to be done initially? Create answers to the questions that are most often asked.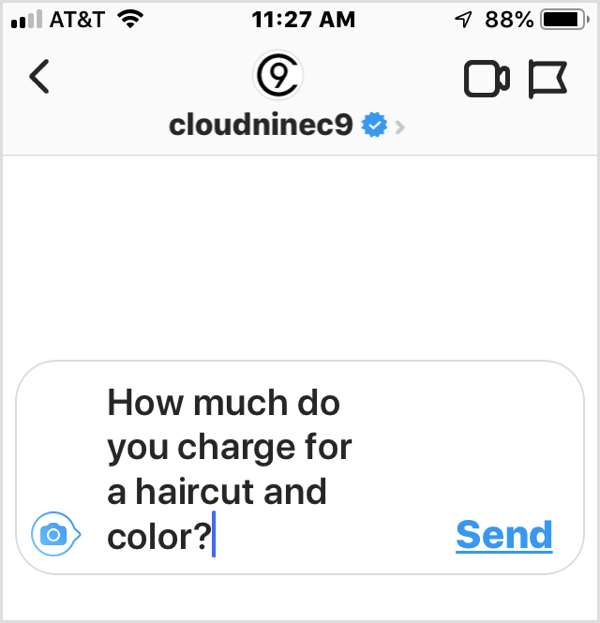 Look at your posts: what do people want to see? What do they ask most often? Think over a couple of universal texts that would exhaustively answer the questions of potential customers.
Next, you need to go to your account and click on the icon in the upper right corner. Then go to settings.
Next, you need to click on the "Quick Replies" tab:
Click the plus icon in the upper right corner. So you will create a quick reply:
In the "Message" tab, you need to copy the typed text. Further in the "Shortcut" field, you will need to specify a set of characters by which you can find the right reply. Click on the check mark in the upper right corner to save the result.
If desired, the message can be edited or completely deleted. To do this, you need to click on the message.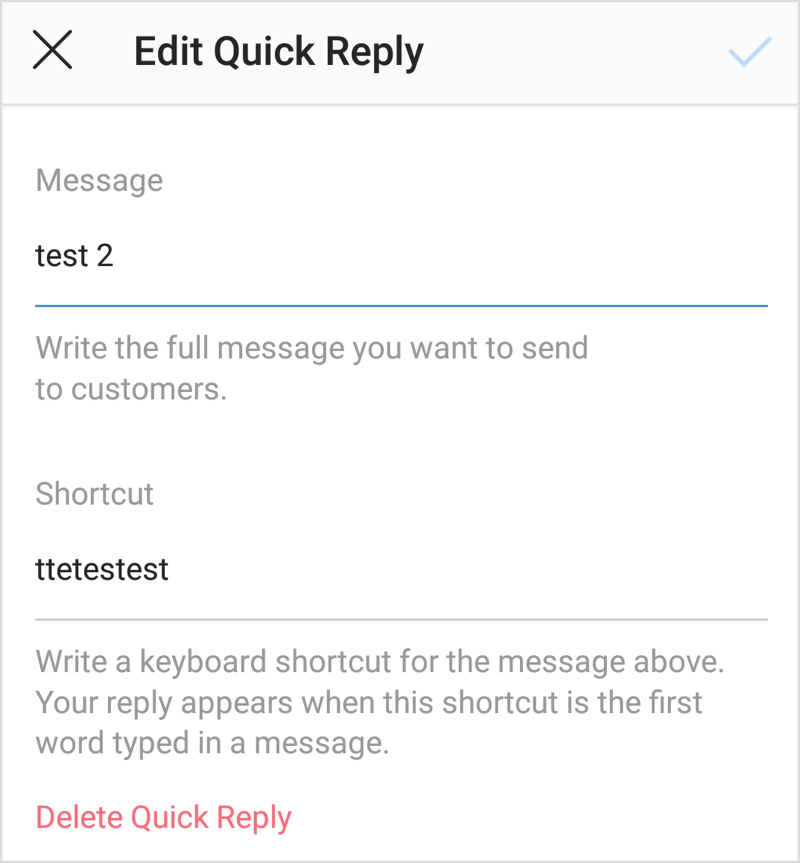 Now let's look at an example of how everything should work. Open Direct and open a dialogue with the right person. Type the key request. On the bottom right will appear a blue icon. If you click on it, the reply will quickly load. Then you can send a message.
You can also turn on Quick Replies by clicking on the Dialog icon. It's located to the right of the empty "Message" field.
Important updates in Direct
In addition to quick replies, Instagram developers have made other interesting updates. In the past, messages from people who didn't follow your page, were by default in the "Other" section:
Now everything has changed completely. If the Instagram social network assumes that the message is very important to your business, it will be in the Inbox list.
Another Instagram update is the ability to mark the important dialogs. To do this, you need to open the conversation and click on the flag icon, which is located in the upper right corner.
If you want to display only selected dialogs, then you need to click on the filter icon in the upper right and select "Flagged".
It's recommended that messages requiring close attention be highlighted in exactly this way. Users appreciate the convenience of such innovation.
Quick replies: several using options
Quick replies allow you to work efficiently with incoming messages. There are 4 main ways to do this. Let's look at each of them.
1. Answers to common questions
Do followers always ask you about one thing? For example, they specify the product delivery or ask about the warranty period of your goods.
In this case, right in the app, you need to save answers to current questions. After that, you will notice how much time you have freed up, which you can use to do some useful things.
Don't forget that the quality of service shouldn't suffer. Therefore, where appropriate, quick replies need to be personalized. A person should be contacted by name. In any case, you will have less time than if you answer each question manually.
Half of the questions can be answered in the highlighted Stories. Statistics show that in the news feed people began to view stories more often than regular posts.
2. Feedback during promotions and campaigns.
Did we decide to arrange a joke in your profile or some kind of competition? If everything is done correctly, then your Direct will break from incoming messages. People will actively ask what to do. And it doesn't matter that you can indicate it in a post. We'll have to get used to that not everyone has the patience to read the publication to the end.
Write the message to only one person. Then share it to everyone else. The only thing you will spend time is to quickly respond to each user.
3. Customer support
Instagram is a convenient social network to support potential and existing customers. Want to make it as effective as possible? Then in the Direct, you need to save answers to common questions.
However, you must use the function wisely. Each message must be personalized. For example, you can add the name of the client and a description of his problem. If you don't, then users will consider you a bot. Therefore, you will have no communication. And this is logical because you would hardly like such an attitude to yourself.
4. Connect with your community
Actively communication in Direct is not just a sign of decency. Thanks to such discussion, it will be possible to develop business among competitors who are too lazy to talk to their potential customers.
Each follower remembers where he was given a piece of attention. Therefore, you should try to do so with all users. Then these people will come back to you again and again. Competitors at such a moment will begin to bite their elbows and not understand why no one goes to them.
But how can you not go crazy at this pace? Of course, use Quick Replies. In this case, communication shouldn't be reduced to the banal formal answers. It's necessary to emphasize the importance of any person who wrote to you. Anyone will appreciate a good attitude.
Tell us, do you already use the new feature from Instagram? Share your opinion in the comment section!