How to restore your Instagram account password
If you cannot remember your Instagram profile password or the system has reset it, do not worry. We suggest you to learn the instruction, which will help to recover password and return access from both your mobile device and PC.
If you forgot your password
You need to reset the previous password to restore access. To do this, use the email address your Facebook account or profile was linked to.
Browser version of Instagram
in the fields for entering data, click Forgot password?;
a window will appear in front of you, where is need to enter the user username or email address that was used when creating the account. Pass protection from robots (simple captcha). Select Reset password;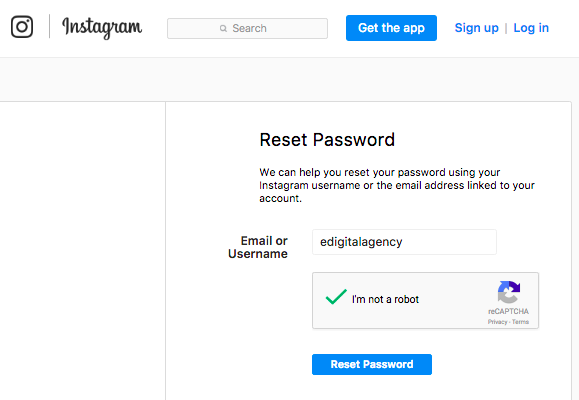 check your email: there should be a link to activate password reset. Click Reset Password and come up with a new password. Log in to your account using your new password. Now you know the easiest way to recover your password.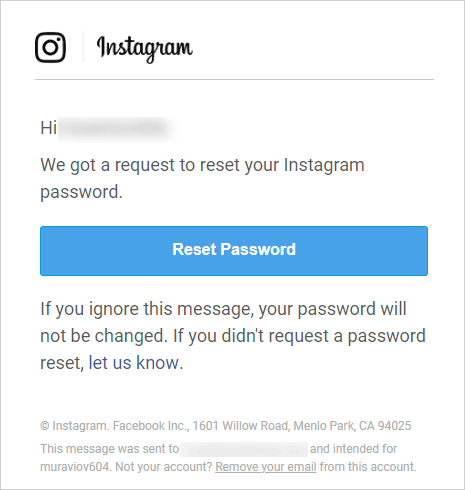 Via the Instagram app
If you need to restore access to your Instagram from a mobile device on iOS or Android, click Help with entering the data entry field. Select the method you will use to recover your password:
enter your username or email address. A link to reset your password will be sent to your email address;
password recovery using a contact phone number: enter the number linked to your profile. The link will be sent in an SMS message;
Instagram Facebook Login-if your account is linked to your Facebook profile, you can restore access to your Instagram account via the FB social network. Log in to your Facebook profile, and you will be automatically directed to the form for creating a new password.
When you restore your password from your iPhone or Android, as well as in the browser, you will receive an email with a link to your email address (SMS to your phone number). Using the link, you will be able to create a new password and log in to your account.
The most common problems with password recovery
What to do if you don't receive an email with a link
If you encounter a similar problem, you can do one of the following:
check the Spam folder in your email (sometimes these emails get there);
if the email is not there, try to reset the password again;
reset your password via your Facebook profile if it was previously linked to your Instagram account;
use your mobile number to restore access (see the instructions above).
Non-working link for password reset
Links that are sent in an email have a limited duration. Therefore, the link must be used for a certain amount of time. If you do not do this, the link becomes inactive. In this situation, send a second request to send a link to restore access.
Restoring access to a hacked account
If your account is hacked, then access will be the most difficult to restore. The fact is that when an account is hacked, it immediately gets rid of the email, contact number, or Facebook profile. In this case, password recovery options are lost.
The Instagram usage policy states that if a user forgets their password or loses access to their email, the security service will not be able to provide a recovery of access to their profile. The same applies to profiles that were registered to the wrong email address.
We described here some options that can still help restore access. Step-by-step instructions:
go to the official Instagram page via the browser: https://www.instagram.com. At the bottom of the screen, select Help;
you will see a window where you need to select the privacy and security Center. Go to the Complaints section, select Hacking;
select the item as shown in the picture;
the system will redirect you to a form where you will need to answer some questions related to your account. In some cases, the system may request a scan of your passport data (if your profile has a photo of you).
Then your request will be considered by technical support for several days. The response will be sent to the specified email address. If no response is received, please resend the form.
Here are all the ways that will help you to restore access to your Instagram profile. Do not forget that to protect your account, create a strong password, link your account to your Facebook profile, and do not lose access to your mailbox.