Instagram 2019-2020 - the continuation of traditions
In 2019, many interesting innovations were laid down on Instagram - gradual abandonment of likes, the depressing of wound accounts, elimination of bots.
A tendency towards an increase in the quantity and quality of advertising is observed. The graphical tools designed for interactivity have bacome available.
These trends can make the life of SMM-specialists more simple or more complicated the next year.
No to Likes
In spring of 2019, there was announced, that there would be no likes any more. In many countries counters were cancelled in summer. In those countries, where likes still remain, they will disappear completely during the next year.
This circumstance strongly affects bloggers and SMM-specialists. For bloggers it will be difficult to consider the number of approvals and sell sites with ads. SMMs will also find it difficult to report on the effectiveness of their work.
Facebook believes that ordinary users who won't follow public opinion will benefit. Especially wound one.
Artificial Intelligence against Mass Follow and Co
The second blow to the cheating is Instagram's struggle with the involvement of artificial intelligence. AI freely reveals the wound accounts and bans them strictly. Besides, ordinary uses are fed up with annoying likes with comments from unknown stores and businessmen.
Advertisers started to refuse mass following, liking, commenting in 2019. In the next year, the indicator will be not the number of wound likes, but the audience engagement.
In 2020, the main ways for Instagram promotion will be:
mass story viewing - automated viewing of stories;
targeted advertising - this is beneficial to Facebook;
publication of useful content in microbloggers' profiles;
well-thought-out hashtags system.
Mass story viewing - sales engine for 2020
Mass story view has its advantages:
security - the frequency and number of views is unlikely to limit in the nearest future. The rest of the actions have a limit;
naturalness - views don't disturb users and don't force anything.
Viewing thousands of stories manually is tiring. Zengram service will complete all the work of promoting by itself. It has all the necessary tools:
search by filters - geolocation, hashtags, followers of competitors;
collection of contact data - phone, email, website address, profile bio;
background work - all the actions are carried out on a server that works 24/7.
There is a compliment for all new subscribers - a greeting message sent by Zengram via Direct. You can customize multiple patterns to avoid duplicates.
Video - only vertical
Video is the best way for demonstration of goods and their benefits. The vertical format has become a standard, which is convenient when viewing from smartphones - the main source of traffic. Removing the restrictions on the duration of stories and IGTV video makes this tool popular among most businessmen.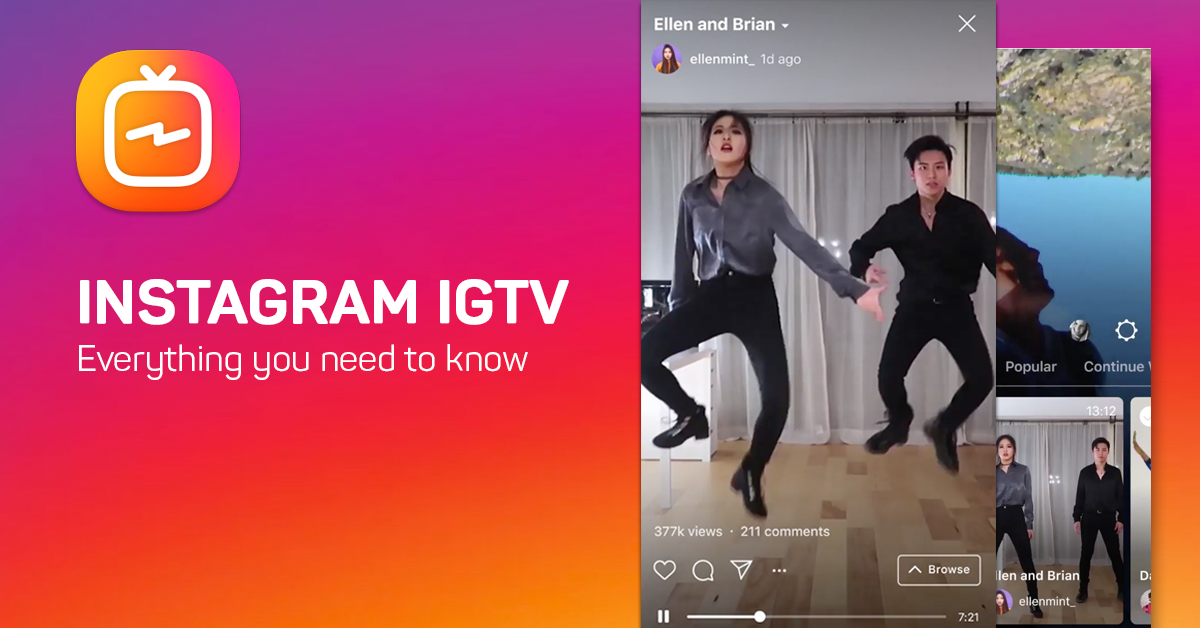 Visual effects
Masks and filters have already shown their effectiveness in the passing year. Creating visual effects accessible only to subscribers motivates users to join the creator. The trend will remain and the opportunities will expand.
Masks on Instagram don't just make you feel like a bunny, cat or other animal. This tool helps girls to pick up the color of lipstick from a cosmetics store. A clothing store will help you to choose a hat and other accessories.
Particularly successful examples diverge in large circulations between friends. The user may not even indicate authorship - at the top left you can find the address of the creator's profile.
Avoiding large audiences
Advertisers used to focus on large bloggers with million audience. But in the matter of time, the effect began to decline - the wound audience didn't want to buy anything. Millionaires began to behave unpredictably, abruptly and often changing subjects, speculating on hot topics and scandals.
Therefore, the gaze of the advertising industry was shifted to microbloggers, whose audience, although small, but quite reliable. The number of followers rarely exceeds 100-150 thousand people. This allows to reduce the advertising budget drastically, order advertising from other bloggers, which increases the success of the campaign and increases sales on Instagram.
The authors of such blogs publish interesting informative content that engages the audience in active collaboration. Advertisements are played and served unobtrusively. All of these factors increase interest and convert curiosity into sales. Therefore, microbloggers have all the chances to receive advertising applications on Instagram and make money in 2020.