Things you should do on Instagram for boosting sales: checklist
Clear page name
A profile is the first thing a user sees, and Instagram also gives search tips based on this criterion. This is especially relevant for stores selling a particular type of product. A good name is one of the first signs that you are ready to receive requests. Check your profile at:
evidence;
ease of typing from the phone;
if the name is already taken, it's better to use a synonym.
Don't add numbers and meaningless characters if the most necessary account name is taken. This "cheap out" and causes unwanted associations with fraudsters. Please, note, if you want to promote a brand, specify the account accordingly. Of course, Coca-cola is so simple name: the world has known about the company for more than a hundred years, but to reach a sufficient level of recognition is the task of any business.
Profile design
Instagram has good opportunities to present all the contact information in your profile. Conciseness, a unique selling proposition, beautiful, clear design and a description that catches users are the guarantee that traffic is generated naturally. Check by the following criteria:
it's clear what you are selling or offering;
uniqueness — why exactly you;
trust — quality;
contact details — here is traditionally used Direct.
You can add some special "plus extras" and bonuses. Tip: if there is more information than fits into your profile, use the Taplink tool. It helps to place more details and is inexpensive.
Avatar
Some experts recommend placing a person's face on a cover. It's a good idea if you are going to develop a personal brand. If we are talking about a business account, then it's advisable to use a logo or a clear picture:
vector logo — vector images are displayed without distortion on any gadgets;
simple, stylish pic;
clear image — for example, if you sell clothes, then the logo should be associated with your goods;
unique design — it's better to pay some professional than to take stock.
Your avatar appears in a keyword search when Instagram shows recommended profiles. See if it makes you want to look closer and click.
Stories and Highlights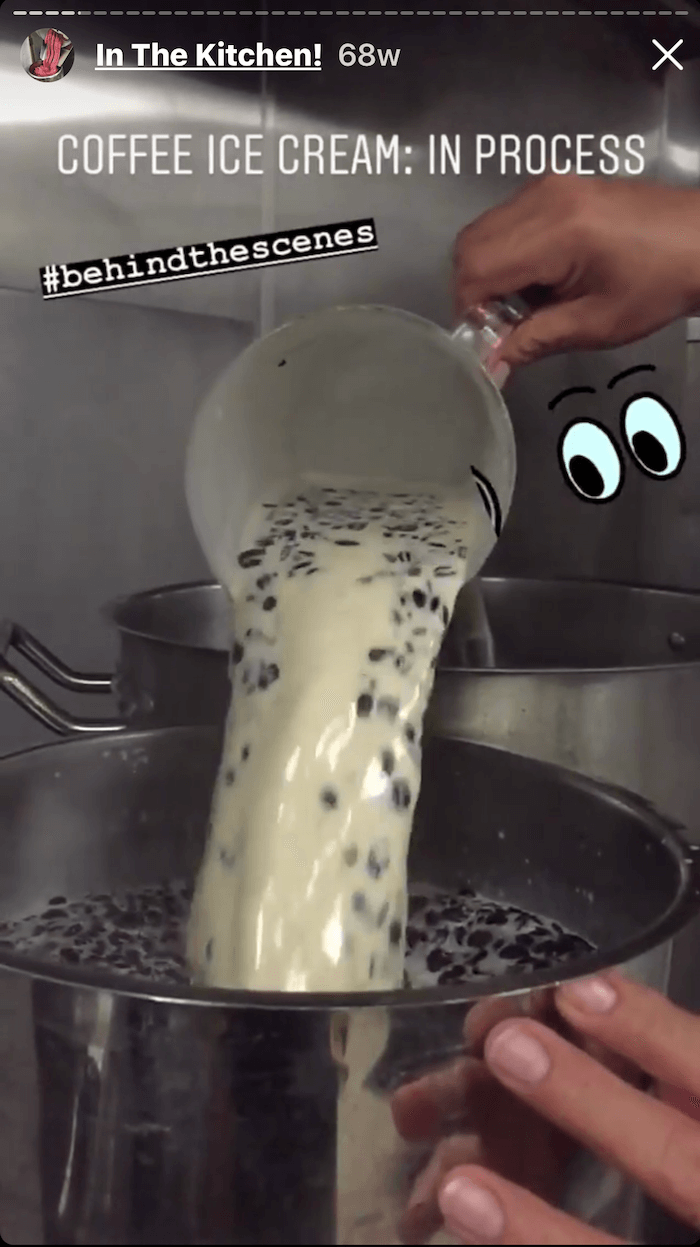 These two techniques are related because they are used together. Stories are short videos that are stored for 24 hours without a removal, they just stop showing up. Highlights feature, added by Instagram later, provided access to "expired" stories and it immediately became one of the favorite tools of SMM-managers. Two approaches work in tandem. First, here are a few ideas for your stories:
Product and services showcasing — a few mini-videos about what and how you do. For example, if we are talking about a beauty parlor, you can show the procedure. The limit of one story is fifteen seconds, but it's allowed to add several ones per day.
Price list: if nothing changes, then it's nice enough to arrange and post it once.
How to get: if relevant, as well as other means of communication.
Special offers, discounts.
Useful information, life hacks.
Stories are recorded not only on a mobile phone camera. Professionals "cook" them in advance and then simply upload. Tip: some applications can help you to beautify stories.
Highlights allow you to break up once posted stories into groups. Links to these sections are placed on the menu. It should also look interesting, attractive and understandable so that users click on the icon and enter the corresponding section. They need to get the necessary information.
Feed posts
The most important part of your personal space is posts in the feed. Some business accounts usually order a one-time landing and promote it. But a more effective method for bringing natural traffic is regular maintenance. There are several life hacks:
You can write useful information briefly.
Show posts at specific times.
Adhere to a particular design, so that your account appearance be aesthetically pleasing.
Use both pictures and videos.
Actively apply triggers, calls to action, various methods of attracting an audience — contests, polls.
There are different opinions about the widespread use of emojis. Someone thinks that they revive your account, others, on the contrary, say that smiley pictures annoy everyone. The truth is in the middle: emojis must be stylistic because too many of them are bad for your business, but without emojis Instagram page is boring.
An indispensable rule: pictures or videos should be "tasty", beautiful, cause a desire to click on them. It's not just about food, but even about architecture.
Instagram is convenient because it helps any business. Natural promotion is still possible here with the help of the social network target audience, even without attracting additional finance and investing in advertising. Check if your account is ready, and run it.