Tips for instant purchase decision
Do you need to push a customer when he is ready to fill out an application?
We will share a 9-point checklist that will be helpful in this case.
Make solid business cards
A sale doesn't start when a customer asks: how much does it cost? It starts when he comes to your business profile on Instagram.
Imagine, that you are a subscriber, who wants to write in direct on your account. Does he have an idea whom he is talking to? Most likely not, in the best case, the profile number of the site will be indicated there.
Show your professionalism right away: National Executive Director with Thirty-One Gifts in Orlando, Florida.
Indicate a name of a specific person. It's easier for a customer to buy from a specific real person than from an abstract company.
For example, if you sell buds, then your customer may have a question that he will not ask you.
Why should I buy this cream for 20 dollars if I can buy something similar in a pharmacy for 12 dollars?
Provide your customers with truthful information about the product. After this information and advantages of the product it will seem to the client very cheap, and he will buy it with gratitude to you.
Explain what is included in the price
A sale means that you change one customer's beliefs to another with the help of new information. Say that you are the only one who included delivery in the price, and the only one who can deliver flowers to him at 2 a.m.
After that, a customer will immediately take out a credit card to pay for the purchase.
Write about specific services
​​​​​​​For example, if you are a math teacher.
Write a post:
Math lesson for girls. The female brain thinks differently, so girls need to be taught differently. I can do this and practice for 10 years.
Such a person will most likely to be addressed in direct. Agree?
Once we've been tasting Zen-promo service. In the beginning, we just had an online pharmacy and the result was so-so. But when we changed the name to "online pharmacy for pregnant women", there were 79% more requests in 2 months.
It's much easier to convey information to a person that you are different than that you are the best.
If a person is scared, he will not buy. But if he has such a need, he will buy anyway.
Your task is not to understand where the money will come from, but to convince him that you yourself would buy from yourself.
At the same time, do not overestimate the expectation bar so that in the end the customer is satisfied.
Using the Zen-promo service, using story viewing, you attract the attention of the target audience and send messages to direct to the new followers.
Talk about the flaws yourself
If you ask the question via direct first than the follower - this would be much better. For example, if timing is ypur weakness. So ask. How much time do I need for me to do this?
Or about the cost: There are cheaper prices, how do you look at it?
Pull the subscriber into your account
​​​​​​​Imagine you are a typical customer who turns pages on Instagram. Probably after visiting your profile he thinks to look through a bunch of your competitors. If you have a person who is not used to waiting, just write:
Can I make you an offer, after which we will agree immediately?
If so, just write to me in direct.
Convince him that you are better than famous brands
​​​​​​​No one wants to work with a little-known brand that has no followers.
You can show your customer that you have an offer which is better than the one that he now has in stock.
Yes - they are cool and they have a bunch of followers.
Yes - their account is officially verified.
Yes - famous people used their services.
But they have thousands of customers. They do not care whether you succeed or not.
If they fail, what will they tell you? Was this job hacky?
No, they will be considered right, and you will be the one to put the blame on. This is the advantage of working with a little-known brand on instagram. They are interested in making customers as satisfied as possible.
After such words your client will be on your side. Agree?
Explain that your price is not high
​​​​​​​There is such a question that kills the objection of expensively selling cars. It works both in direct and in a car dealership:
Is this for you or for sales?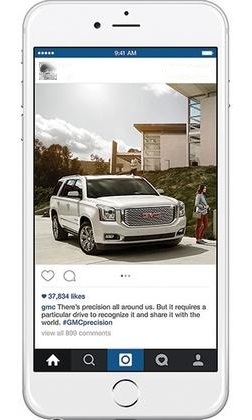 After that, you can justify any high cost by the fact, that a person takes for himself, and not for resale. This proven question may work in your business area.
That's the whole checklist, and now go ahead and register on the Zen-promo and be happy! There you can check your profile for bots. Good luck!