UTMOST VISUAL TRENDS FOR INSTAGRAM STORIES EXCELLENCE IN 2020
Even though Instagram Stories are programmed to disappear after 24 hours, more users prefer to use Instagram Stories over Instagram posts. Recent studies reveal that Instagram Stories attract the attention of over 501 million obsessive viewers every day. The simple math is that the rapid busy nature of life leaves a majority of followers with lesser time to spend scrolling through feeds. This shift in trend became notably apparent around last year. To this effect, the platform introduced a pack of new exciting features to boost daily engagement for Instagram Stories.
Here are some of Instagram's latest amazing visual trends for Instagram Stories this year.
Free Custom AR Filters
Recently, Facebook added a new feature (Spark AR) to help build augmented reality effects. As of last year, only approved partners were given access to use Facebook's Spark AR to design and upload AR filters on Instagram. However, earlier this year, Facebook declared that the Spark AR was now accessible to all!
To complement this, Instagram also launched an Effect Gallery tab that allows digital artists to showcase their prowess through AR filters. As expected, AR effects on Instagram began to experience rapid exponential growth. Up till now, digital artists have continued to add hundreds of new filters on a daily basis. As such, thousands of followers discover new AR filters daily.
Experts project that the newly added AR feature on Instagram will skyrocket Instagram Stories to a whole new level. The freshly added effects will amplify users' ability to personalize which is a key ingredient for digital interaction. Because of this, more users will be able to create more personalized Instagram Stories and interact more actively.
An ingenious way to incorporate these visual trends to your advantage is to create brilliant AR filters that are unique to your brand. Once you are ready with your AR filters, upload them to Instagram, and encourage your followers to try them out. If you do it right, your filters will transform your followers' engagement positively and increase brand awareness.
Interactive Instagram Stickers
Interactive Instagram stickers like Quiz, Questions, Chat, Pool, etc. are making waves rapidly and boosting engagement across the platform. If you want to enhance your brand exposure and engagement, you should try out these Instagram trends for your business as well.
The feature allows brands, influencers, and other users to integrate multiple-choice questions to "quiz" their followers. With the quiz sticker, your followers can:
Learn more about your brand in an exciting and fun way.

You can easily find out what your followers know about you and your brand. This information can help to develop your content strategy. That way, you can create more posts that add value to your followers effortlessly.

You can quickly collect feedback.

You can use quiz stickers to transform your promotions into fun games instead of the old-fashioned sales Instagram Stories.

Quiz stickers can help to engage your followers in an online buzz before your big launch. You can get people talking about your new product/service way before it pops.
Instagram's Question Stickers make reaching out to your followers more instant, interactive, and engaging. The sticker presents a more appealing, almost irresistible way to communicate and get your users talking.
Here are some of the things you could achieve with Instagram's Question Sticker:
Discover fresh topic ideas. Find out your followers' most frequently asked questions and have them covered in your upcoming topic.

Build and strengthen trust between your brand and its followers. By simply answering questions honestly, you can quickly build trust, and all your advice and recommendations will be valued highly.

Get your followers to become emotionally attached to your brand and personality.

Subtly inform your followers about events, sales, etc.
Last year, poll stickers were a big hit for both brand and Instagram influencers. With poll stickers, you can quickly conduct market research and get accurate feedback. This feature provides a stress-free means to get an in-depth understanding of the general preferences of your target market/audience quickly. With the help of content service review sites such as Online Writers Rating, Best Writers Online, excellent poll questions can be curated.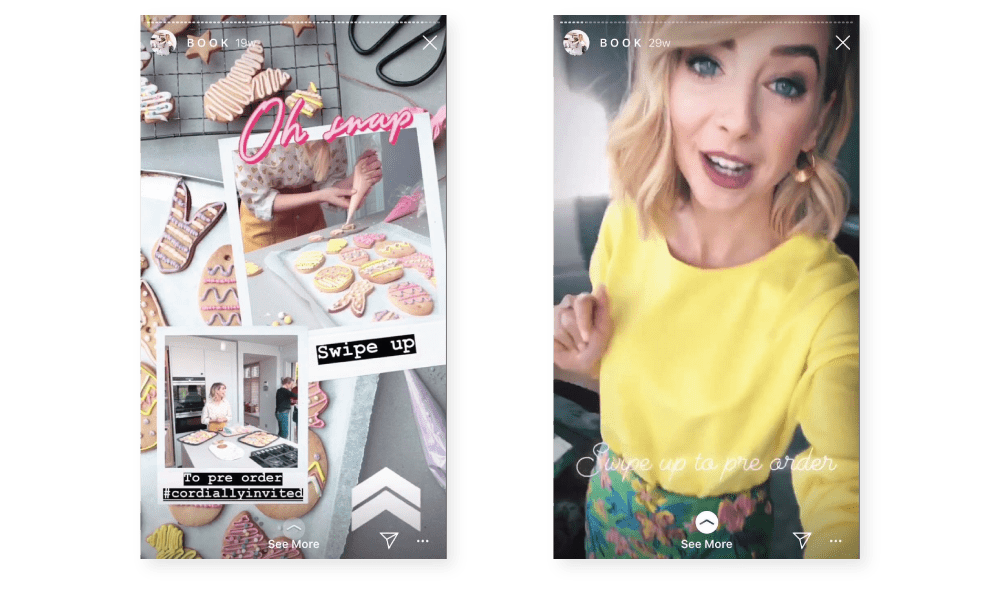 Instagram introduced its Chat Sticker feature in July last year. Although the feature was meant to enrich communication among everyday Instagram users, the sticker has proved beneficial to influencers and brands.
Here's the magic about it.
With the chat sticker, you can arrange a closed-group discussion with a selected portion of your audience. For example, you can create a private chat to discuss with, say, your executive committee, or your followers living in the next city.
You can create curiosity very quickly! Followers will be interested in joining your "private chat room." Hence, if you set out some criteria for your followers to become part of a "secret chat," it will instantly trigger their engagement, and that can do wonders for your brand.
Instagram Sharing Feature
Previously, you could only share Instagram Posts through direct messages alone. That way, if your post was shared up to ten times, only ten Instagram users will get to see it.
Thankfully, however, Instagram's new feature allows every user also to share posts via Instagram Stories. This way, influencers, content creators, brands, etc. could reach out to much broader audiences quickly.
Statistics reveal that the average Instagram user has between a hundred to six-hundred followers. Following this, a single post shared by one user via Instagram Stories will gain a minimum of eighty views.
If you have a goal to grow your brand's Instagram following, there are a bunch of ways you can get your company trending on Instagram. One effortless way to go about it is by encouraging your current followers to share your brand's posts on their Insta Stories. You can even attach rewards to encourage participation. This action can quickly fly your brand to a much wider audience effortlessly and increase brand awareness at different levels.
Talking about rewards, one way to give back to your followers is to show how much you value each of their individual opinions. Efforts like this are a great way to say a big thank you to them. Also, it shows how appreciative you are for their support and loyalty. This approach is, in fact, a great marketing strategy for your brand.
To do this, you can capture Stories published by your followers and incorporate the Share feature to share their user-generated content on your brand's Instagram Stories.
Your followers will be surprised and excited to see their Posts being promoted, along with tags and kind remarks from your brand. Also, the gesture will quickly send a message to observers that your brand is empathic, and it connects with her followers seamlessly. This approach will win you more followers and encourage your older followers to share more content that promotes the brand.
Conclusion
Unlike most other platforms, Instagram offers several opportunities to gain enormous followership. By staying updated with the latest Instagram features and tools trending on Instagram, you increase your options. As the platform continues to evolve, these visual trends play crucial roles in shaping the future of the Instagram community.
If staying competitive, enjoying longer streaks of massive followings, brand's content dominance, etc. are among your priorities. These are some of the most crucial Instagram visual trends to consider in 2020. You should leverage these guidelines to elevate your brand's success.